Grande Dunes Homes for Sale
Welcome to the captivating coastal paradise of Grande Dunes! Nestled along the pristine shores of Myrtle Beach, this exclusive community offers a luxurious lifestyle with breathtaking ocean views and world-class amenities. Whether you're seeking a permanent residence or an idyllic vacation getaway, the Grande Dunes provides the perfect opportunity to indulge in beachfront living at its finest. So let's dive into the historical facts, explore the diverse neighborhoods, and discover why Grande Dunes is truly a haven for those in search of their dream home. Get ready to be inspired by Greg Harrelson and his exceptional real estate expertise as we embark on this exciting journey together! Let's turn your dreams into reality amidst the splendor of Grande Dunes!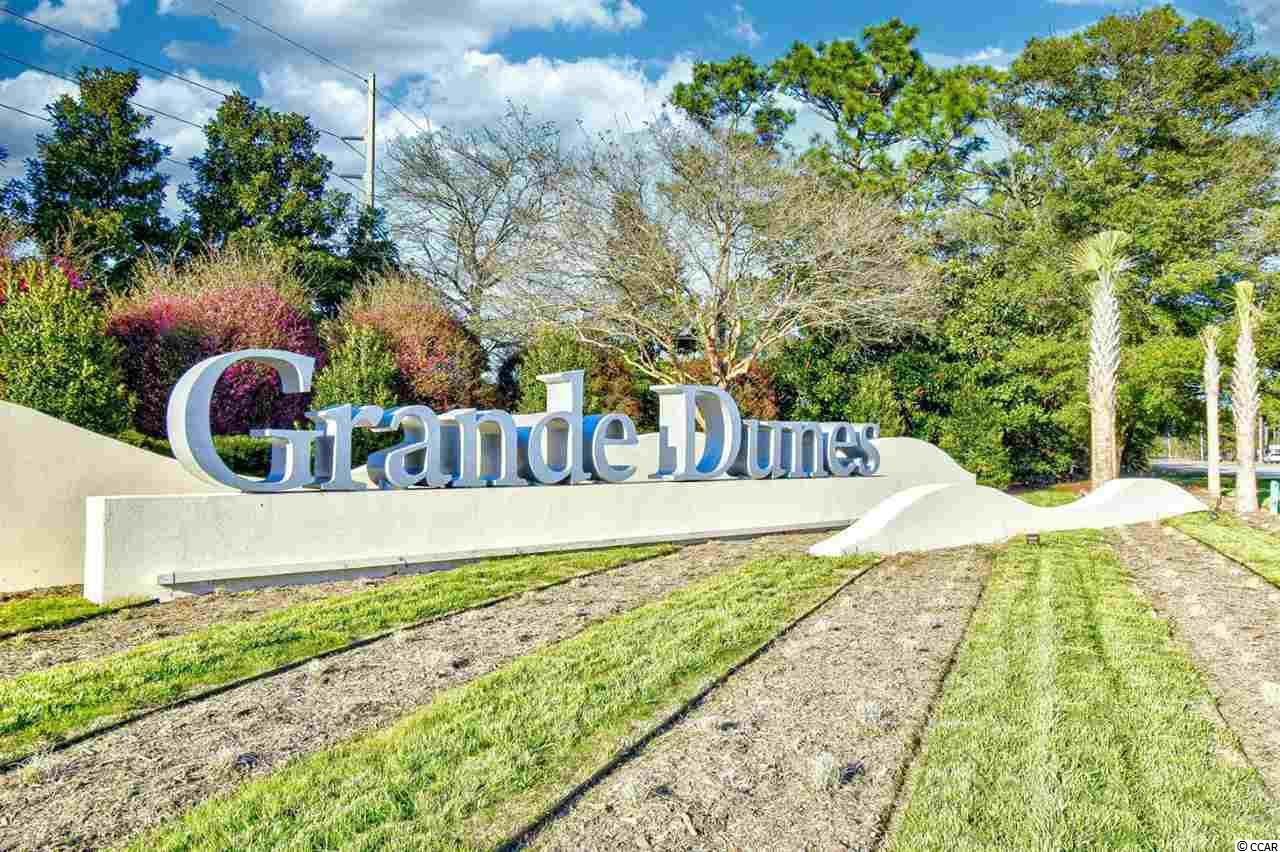 Grande Dunes Historical Facts
Grande Dunes is more than just a luxurious community; it also boasts a rich history that adds depth and character to its already extraordinary appeal. Let's delve into some fascinating historical facts about this remarkable coastal haven.
Did you know that Grande Dunes was once the site of an exquisite plantation? Dating back to the 18th century, it was known as Long Bay Plantation and featured sprawling fields where indigo, rice, and other crops were cultivated. The remnants of this historic era can still be seen today, adding a touch of nostalgia to the community.
In the early 2000s, Grande Dunes underwent a transformation when Burroughs & Chapin Company embarked on an ambitious development project. With meticulous planning and attention to detail, they transformed over 2,200 acres of prime real estate into one of South Carolina's most prestigious communities.
Grande Dunes has not only preserved its natural beauty but also pays homage to the area's maritime heritage. The Marina at Grande Dunes serves as a hub for boating enthusiasts and offers easy access to both Intracoastal Waterway adventures and deep-sea fishing expeditions.
As you explore Grande Dunes' meticulously designed streets lined with elegant homes and lush landscaping, you'll appreciate how this community seamlessly blends modern luxury with timeless charm. From Mediterranean-inspired villas to contemporary waterfront estates, there is something for every discerning homeowner seeking elegance coupled with convenience.
Stay tuned as we move forward in our journey through Grande Dunes! In our next section, we'll dive into the incredible range of homes available for sale within this breathtaking coastal haven. Get ready to discover your own slice of paradise amidst the sun-kissed shores!
Homes For Sale in the Grande Dunes
Homes for sale in the Grande Dunes offer a unique blend of luxury and coastal living. With its prime location along the Grand Strand in Myrtle Beach, South Carolina, this community is sought after by homebuyers looking for an upscale lifestyle.
Grande Dunes offers a wide range of architectural styles to suit different tastes and preferences. From Mediterranean-inspired villas to elegant waterfront estates, there is something for everyone in this exclusive community.
One of the highlights of living in Grande Dunes is access to world-class amenities. Residents can enjoy championship golf courses, private beach access, marinas with boat slips, tennis courts, and fitness centers. Whether you're an avid golfer or love spending time on the water, this community has it all.
In addition to its luxurious homes and amenities, Grande Dunes also boasts beautiful natural surroundings. Lush landscaping, scenic views of the Intracoastal Waterway or golf courses create a tranquil setting that residents can appreciate every day.
If you're considering buying a home in Grande Dunes, working with a top real estate agent in Myrtle Beach can make your search easier. Expertise and experience will help you find the perfect home that meets your needs and exceeds your expectations.
Don't miss out on the opportunity to own a piece of paradise at Grande Dunes! Start exploring homes for sale today and discover why so many people choose to call this prestigious community their home sweet home.
Popular Grande Dunes Neighborhoods
Looking for a new home in the prestigious Grande Dunes community? You're in luck! This upscale neighborhood has a variety of popular neighborhoods to choose from, each offering its own unique charm and amenities. Let's take a closer look at some of the most sought-after neighborhoods within Grande Dunes.
The Members Club: If you're looking for luxury living and world-class golf, The Members Club is the place to be. With stunning views of the Intracoastal Waterway and access to an exclusive clubhouse, this gated community offers top-notch amenities for those seeking an elevated lifestyle.
Seville Village: Nestled along picturesque lakes and lush landscaping, Seville Village provides residents with a tranquil atmosphere and Mediterranean-inspired architecture. This charming neighborhood features custom-built homes with high-end finishes, making it perfect for those who appreciate attention to detail.
Tuscany Village: Inspired by the beauty of Italy's Tuscan region, Tuscany Village homes exudes elegance and sophistication. From grand entrances to private courtyards, these spacious homes offer luxurious living spaces designed for comfort and style.
Living Dunes: For those who value sustainability and community engagement, Living Dunes is an ideal choice. This innovative neighborhood promotes eco-friendly practices while fostering connections among neighbors through shared green spaces and organized social events.
From golf course views to waterfront living, there's something for everyone in these popular Grande Dunes neighborhoods. Whether you prefer opulent luxury or a more environmentally conscious lifestyle, you'll find your dream home here in one of these highly coveted communities within Grande Dunes.
Popular Grande Dunes Condos
When it comes to luxurious living in Myrtle Beach, the Grande Dunes community offers some of the most sought-after condos in the area. With its prime location along the Grand Strand and unparalleled amenities, it's no wonder these condos are highly coveted by both residents and vacationers alike.
One popular condo complex within Grande Dunes is Marina Inn at Grande Dunes. Boasting stunning views of either the Intracoastal Waterway or the marina, these spacious condos offer a perfect blend of comfort and elegance. Residents can enjoy access to a private beach club, golf courses, tennis courts, pools, and fitness facilities—providing an abundance of recreational options right at their fingertips.
For those seeking a more intimate setting, Vista Mar at Grande Dunes offers luxury oceanfront condos with breathtaking panoramic views of the Atlantic Ocean. This boutique-style complex provides residents with direct beach access as well as resort-style amenities such as a pool deck overlooking the ocean and a fully equipped fitness center.
Whether you're looking for waterfront living or prefer being closer to all that Myrtle Beach has to offer, there is undoubtedly a Grande Dunes condo that will meet your needs. These popular condominium communities not only provide top-notch amenities but also offer an unmatched lifestyle in one of South Carolina's premier coastal destinations. So why wait? Take advantage of this opportunity to own your piece of paradise today!
Grande Dunes Luxury Home Listings
December 3, 2023
$2,599,000
Med. List Price
Provided courtesy of the Coastal Carolinas MLS. Copyright 2023 of the Coastal Carolinas MLS. All rights reserved. Information is provided exclusively for consumers' personal, non-commercial use, and may not be used for any purpose other than to identify prospective properties consumers may be interested in purchasing, and that the data is deemed reliable but is not guaranteed accurate by the Coastal Carolinas MLS.

Listing information last updated on December 3, 2023 at 9:45 PM EST.
Grande Dunes Neighborhoods
Contact Us to Tour Grande Dunes