Ways To Sell Your Home Faster
Posted by Greg Harrelson on Tuesday, November 7, 2023 at 7:33:12 PM
By Greg Harrelson / November 7, 2023
Comment
Importance of Selling Your Home Quickly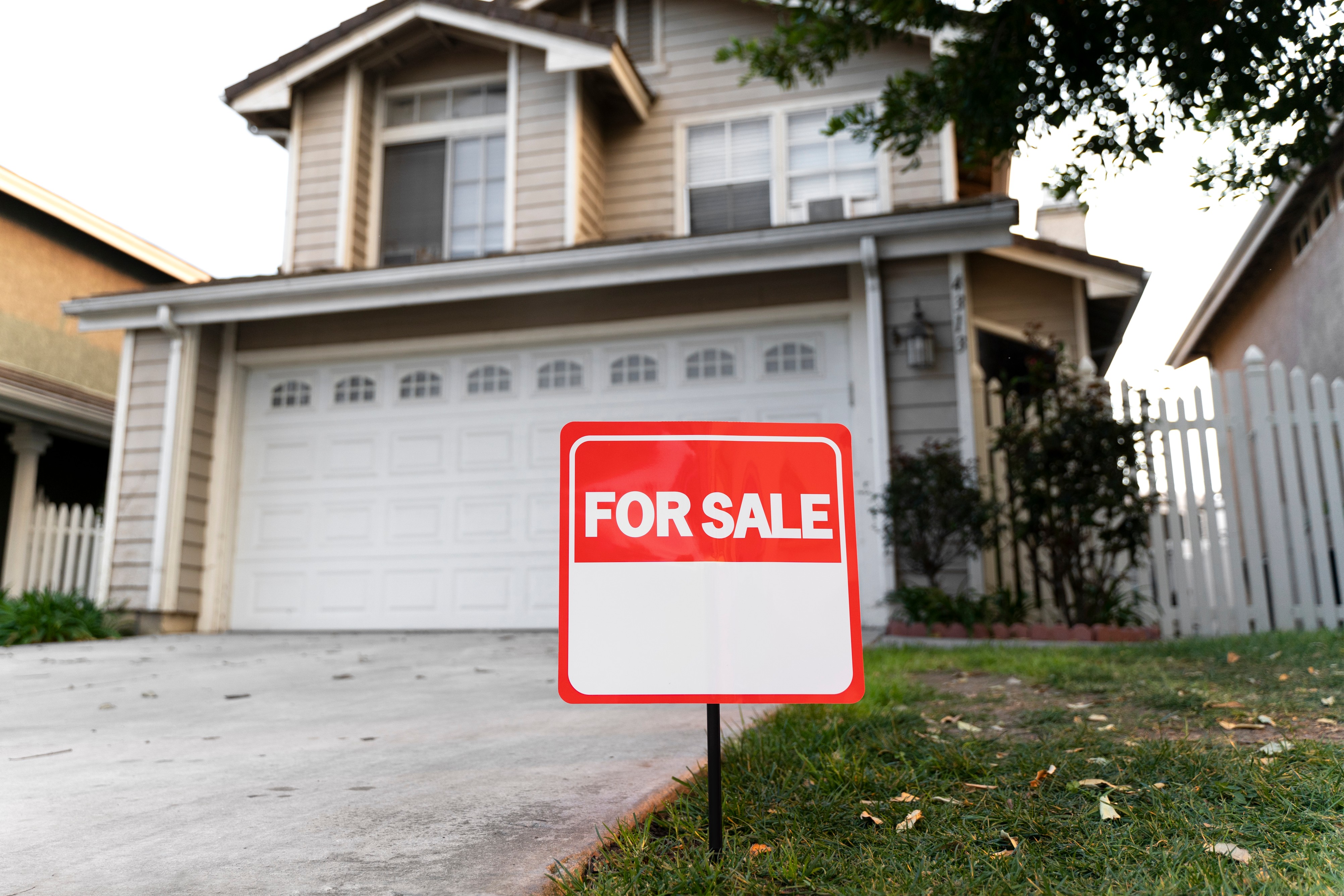 Selling a home can be a daunting and overwhelming process, especially when you're looking to do it quickly. Whether it's due to a job relocation, financial reasons, or simply wanting to move on to the next chapter of your life, there are many reasons why selling your home quickly may be important to you.
Understand the Current Market and Set A Realistic Price
Setting the right price for your home is crucial when it comes to selling it quickly. In order to do so, you need to have a good understanding of the current real estate market. This means knowing what similar homes in your area are selling for and taking into account any recent trends or fluctuations in the market.
One way to gain insight into the current market is by working with a reputable real estate agent. They have access to valuable information and can provide you with a comparative market analysis (CMA) which will show you what homes in your area have sold for recently. This will give you an idea of what price range your home falls into and help you determine a realistic listing price.
Another option is to do some research by looking at online listings, attending open houses, and talking to other homeowners who have recently sold their homes in your neighborhood. This will give you a better understanding of the competition and how much buyers will pay for similar properties.
Once you have gathered enough information about the current market, it's time to set a realistic price for your home. It's important not to let emotions get in the way and overprice your home based on sentimental value or renovations that may not add significant value. Instead, focus on objectively evaluating your property's features and comparing them with similar homes in the area.
Enhance Curb Appeal
Enhancing the curb appeal of your home is an essential step in selling it faster. The exterior appearance of your house is the first thing potential buyers will see, and it can make a lasting impression on their decision to purchase. A well-cared-for exterior can add value and attract more buyers, while a neglected one can turn them away.
Declutter and Depersonalize your Home
Declutter! This means getting rid of any unnecessary items and organizing the remaining ones in a neat and tidy manner. Clutter can make a space feel smaller, chaotic, and uninviting to potential buyers. By decluttering your home, you are creating an open and spacious atmosphere that will appeal to buyers.
Start by going through each room and sorting out items that you no longer need or use. Donate or sell these items, as they will only take up valuable space in your home. Next, organize the remaining items in designated spaces such as shelves, closets, and drawers. Consider investing in storage solutions if needed to keep everything organized.
Stage your Home for Maximum Impact
When it comes to selling your home, first impressions are crucial. Potential buyers usually make their decision within the first few seconds of entering a property, so it's important to stage your home for maximum impact. Staging refers to the process of arranging and decorating your home in a way that highlights its best features and creates an inviting atmosphere for potential buyers.
Utilize Professional Photography and Virtual Tours
In today's fast-paced real estate market, it has become increasingly important to utilize professional photography and virtual tours in order to successfully sell your home faster. Gone are the days of relying solely on traditional listing methods such as open houses and newspaper advertisements. With the rise of technology and online resources, potential buyers now have access to a plethora of information at their fingertips, making it crucial for sellers to make a strong first impression through visually appealing and informative content.
One of the key components in effectively showcasing a property is high-quality professional photography. In fact, studies have shown that homes with professional photos not only receive more views but also sell for higher prices compared to those without. This is because professional photographers have the expertise and equipment necessary to capture your home in its best light, highlighting its unique features and creating an emotional connection with potential buyers.
When hiring a professional photographer, make sure they specialize in real estate photography. They will know how to use lighting techniques, angles, and composition to showcase each room in its best form. It's also important for them to have experience working with different types of properties such as condos or larger homes. A good photographer will work with you to understand your target audience and tailor their approach accordingly.
Market your Home Effectively through Online Platforms
In today's digital age, the Internet has become an essential tool for selling homes quickly and effectively. With the majority of potential buyers turning to online platforms and social media to search for their next home, it is crucial for homeowners to utilize these platforms to market their property effectively.
Host an Open House or Private Showing
Hosting an open house or private showing is a tried and true method for selling your home faster. By allowing potential buyers to view your property physically, you are giving them the opportunity to imagine themselves living in the space and get a feel for its layout and features. This can often lead to a quicker decision to make an offer.
Consider Hiring a Real Estate Agent
Consider the benefits of hiring a real estate agent. Selling a home can be a daunting and overwhelming task, especially for first-time sellers. This is where the expertise of a real estate agent comes in handy. Hiring a professional real estate agent has numerous benefits that can help you sell your home faster and at the best possible price.
One of the main advantages of working with a real estate agent is their knowledge and experience in the industry. They have an in-depth understanding of the local market trends, pricing strategies, and effective marketing techniques to attract potential buyers. They also have access to reliable data and resources that can help them accurately determine the right price for your home.
Real estate agents are experts when it comes to marketing properties. They know how to showcase your home's best features, create compelling listings, and use various advertising channels to reach a wider audience. In today's digital age, they also use online platforms such as social media, websites, and virtual tours to market their property effectively.
Conclusion: Selling your Home
Selling a home can be a challenging and emotional process, but with the right strategies and approach, you can sell your home faster and at a better price. We have discussed some of the most effective ways to sell your home quickly. From enhancing curb appeal to setting the right price, these tips will help you attract potential buyers and close the deal in no time.