Moving To Myrtle Beach, SC
Posted by Greg Harrelson on Thursday, July 6, 2023 at 4:39:21 PM
By Greg Harrelson / July 6, 2023
Comment
Thinking of moving to Myrtle Beach, SC?
There's something truly magical about the thought of moving to Myrtle Beach, SC. With its pristine sandy shores and crystal-clear waters, it's no wonder this coastal paradise has become a dream destination for many. But before you start packing your bags, there are some things you should know.
First and foremost, Myrtle Beach is not just a vacation hot spot; it's a vibrant city that offers an incredible quality of life year-round. From world-class golf courses and water parks to live entertainment venues and delicious dining options, there's never a dull moment in this bustling community.
One of the biggest draws for families considering a move to Myrtle Beach is the excellent school system. The area boasts top-ranked public and private schools that provide students with exceptional educational opportunities. Parents can rest easy knowing their children will receive a quality education.
If you're worried about healthcare facilities in the area, fret not! Myrtle Beach is home to several state-of-the-art medical centers and hospitals staffed by highly skilled healthcare professionals. Whether you need routine check-ups or specialized treatments, you can be confident in receiving top-notch care right here in your new hometown.
When it comes to finding the perfect neighborhood in Myrtle Beach, you'll be spoiled for choice! Each neighborhood has its own unique charm and appeal. From luxurious gated communities like Grande Dunes with stunning waterfront properties to family-friendly suburbs like Carolina Forest with excellent amenities and schools – there's something for everyone!
If you've been daydreaming about waking up to breathtaking ocean views or spending lazy afternoons on sun-soaked beaches, consider making the move to beautiful Myrtle Beach! This thriving city has everything needed for an extraordinary lifestyle: great schools, outstanding medical facilities, and diverse neighborhoods tailored to meet every individual's needs.
Things to know about Myrtle Beach
Myrtle Beach, located on the beautiful coast of South Carolina, is a popular destination for tourists and a great place to call home. Here are some things you should know about this vibrant city.
Myrtle Beach is known for its stunning beaches. With over 60 miles of sandy shores, there's plenty of space to relax and soak up the sun. Whether you enjoy swimming in the ocean or building sandcastles with your family, Myrtle Beach has it all.
Aside from its beaches, Myrtle Beach also offers a wide range of attractions and entertainment options. From amusement parks like Family Kingdom to live shows at The Carolina Opry or Pirates Voyage, there's something here for everyone to enjoy.
If you're a golf enthusiast, you'll be pleased to know that Myrtle Beach is often referred to as the "Golf Capital of the World." With more than 100 courses in the area designed by world-renowned architects, golfers can tee off year-round in this golfer's paradise.
Myrtle Beach also boasts excellent dining options. From fresh seafood caught right off the coast to international cuisines and Southern comfort food, you'll find an array of delicious dishes sure to satisfy any craving.
For those looking for shopping opportunities, Myrtle Beach has numerous outlets malls and specialty stores where you can find everything from designer brands to unique local crafts.
With its warm climate and friendly community atmosphere, Moving to Myrtle beach truly offers a fantastic quality of life. Whether you're retiring by the sea or starting a new chapter with your family, moving could be just what you've been searching for!
Myrtle Beach is not just a great vacation destination; it's also a wonderful place to raise a family. One of the key factors that make this city appealing to families is its excellent school system.
The Myrtle Beach area is home to several highly-rated public and private schools. From elementary to high school, there are options for every child's educational needs. These schools offer rigorous academic programs, dedicated teachers, and a wide range of extracurricular activities.
For younger children, there are plenty of preschools and daycare centers that provide quality care and early education. As they grow older, students can enroll in top-notch elementary schools where they will receive individual attention and support.
Middle schools in the area continue the tradition of academic excellence while offering diverse elective courses and opportunities for personal growth. And for those entering high school, there are numerous options for college preparatory programs or career-focused tracks.
One advantage of living in Myrtle Beach is having access to fantastic higher education institutions nearby. Coastal Carolina University offers undergraduate and graduate degrees across various fields while Horry-Georgetown Technical College provides vocational training programs.
Myrtle Beach boasts an exceptional educational environment with experienced educators who prioritize student success. Families moving here can be confident that their children will receive an outstanding education in this vibrant coastal community
Cities Surrounding Myrtle Beach, SC
When it comes to living near Myrtle Beach, there are plenty of options for those seeking a change of scenery. The surrounding cities offer their own unique charms and amenities, making them prime choices for prospective residents.
Conway is one such city that sits just west of Myrtle Beach. Known as the "Gateway to the Grand Strand," Conway offers a small-town feel with a historic downtown area full of shops and restaurants. It's also home to Coastal Carolina University, adding a youthful energy to the community.
North Myrtle Beach is another popular choice for those looking to be close to the action but still enjoy a slightly quieter atmosphere. This city boasts beautiful beaches, family-friendly attractions like Barefoot Landing, and an array of golf courses for enthusiasts.
Further south along the coast lies Murrells Inlet, known as the "Seafood Capital of South Carolina." This charming fishing village offers waterfront dining options and access to some of the best boating and fishing spots in the area.
Just across from North Myrtle Beach is Little River, which provides easy access to both beaches and riverside activities. Residents can indulge in fresh seafood at local restaurants or try their luck on casino boats that sail from its shores.
Whether you prefer a bustling beach town or a quiet coastal retreat, there are many cities surrounding Myrtle Beach that cater to different lifestyles. Each offers its own unique character and charm while still allowing easy access to all that this vibrant seaside destination has to offer.
So why not explore these neighboring cities when considering your move?
Myrtle Beach area Medical Facilities
Myrtle Beach has excellent medical facilities. Whether you are considering moving here or already reside in the area, it's important to know that you will have access to quality healthcare.
One of the leading healthcare providers in Myrtle Beach is Grand Strand Medical Center. This state-of-the-art facility offers a wide range of services including emergency care, cardiovascular treatment, and orthopedic surgery. With highly skilled physicians and advanced technology, they strive to provide exceptional patient care.
Another notable medical center in the area is Tidelands Health. With multiple locations throughout Myrtle Beach and surrounding areas, they offer comprehensive services such as primary care, cancer treatment, and rehabilitation therapy. Their commitment to delivering personalized care has earned them a stellar reputation among residents.
For specialized treatments, Conway Medical Center is another top choice. They have an array of specialties including neurology, gastroenterology, and obstetrics/gynecology. The hospital prides itself on offering compassionate care while utilizing cutting-edge technology.
In addition to these major medical centers, there are numerous clinics and outpatient facilities available for routine check-ups or minor procedures. Living in the Myrtle Beach area means having access to high-quality healthcare options that prioritize your well-being
Best neighborhoods in the Myrtle Beach area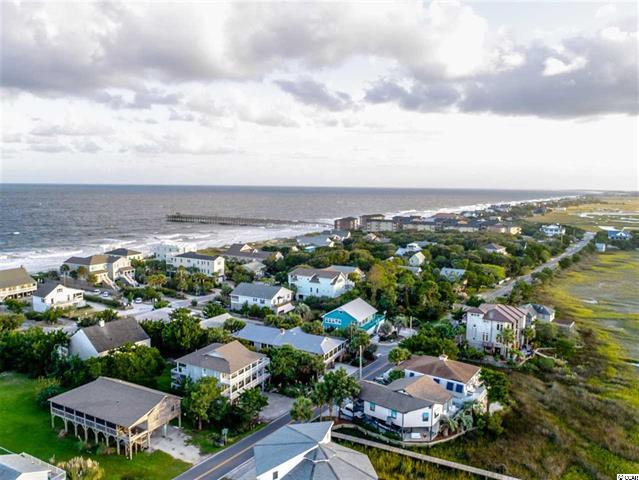 When it comes to finding the perfect neighborhood in the Myrtle Beach area, there are plenty of options that cater to different preferences and lifestyles. Whether you prefer a quiet suburban setting or a bustling community with amenities at your doorstep, you'll find something that suits your needs.
Some popular neighborhoods in the area include:
1. Market Common: This urban-style community features a mix of residential homes, shops, restaurants, parks, and recreational areas. It offers a modern and convenient lifestyle with easy access to everything you need.
2. Carolina Forest: Located just inland from Myrtle Beach, this master-planned community is known for its excellent schools and family-friendly atmosphere. With numerous subdivisions offering various housing options, Carolina Forest has something for everyone.
3. Grande Dunes: If luxury living is what you seek, look no further than Grande Dunes. This exclusive gated community boasts elegant homes situated along pristine golf courses or scenic Intracoastal Waterway views.
4. Pawleys Island: For those who desire a slower pace of life near the beach but away from the hustle and bustle of Myrtle Beach proper, Pawleys Island is an ideal choice. With its charming low-country vibe and historic homes nestled among moss-draped oak trees, this coastal town exudes Southern charm.
These are just a few examples of the many fantastic neighborhoods in the Myrtle Beach area – each with its own unique character and appeal.
Whether you're drawn by the endless outdoor recreational opportunities or simply want to soak up some sun on miles of sandy beaches year-round moving to Myrtle Beach can be an exciting journey filled with new adventures! So why wait? Start planning your move to Myrtle Beach, SC today and discover why it's worth calling home.