How to Pack an Open House with Buyers and Sellers
Posted by Greg Harrelson on Thursday, October 12, 2023 at 4:41:29 PM
By Greg Harrelson / October 12, 2023
Comment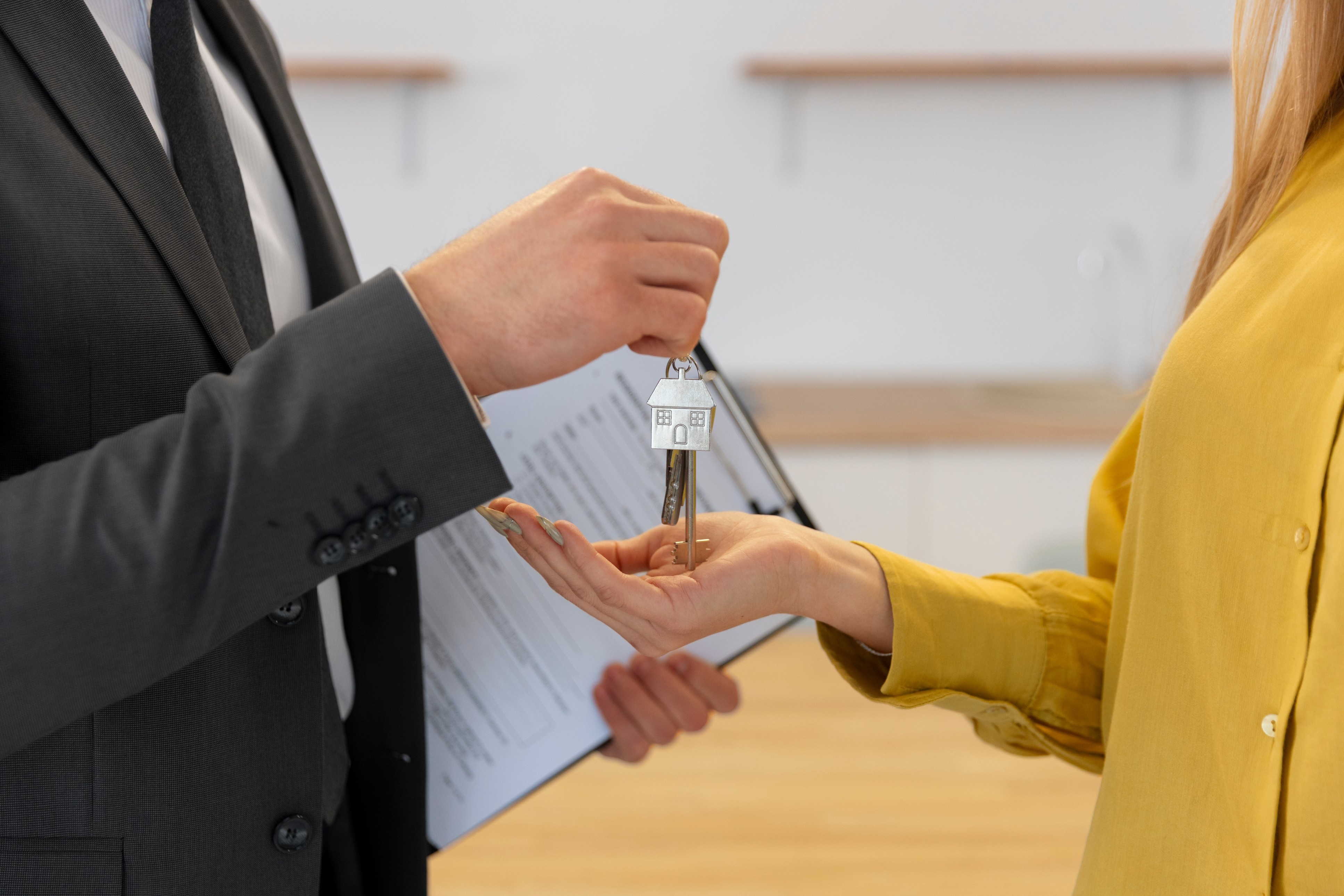 The open house has long been a staple in the real estate industry, serving as an important tool for both buyers and sellers. However, with the rise of online listings and virtual tours, some may question the necessity of hosting a packed open house. In this section, we will discuss the importance of a packed open house and why it should still be a crucial part of any real estate agent's marketing strategy.
1. Creates a Sense of Urgency: A packed open house creates a sense of urgency among potential buyers. When there are multiple people interested in a property, it can create competition and drive up the price. This sense of urgency is especially important in today's competitive market where properties can sell quickly.
2. Maximizes Exposure: An open house is an excellent opportunity to showcase your listed property to potential buyers and other agents. By packing the event with interested parties, you are maximizing exposure for your client's property. More people means more eyes on the property, increasing its chances of selling.
3. Attracts Serious Buyers: Hosting an open house that is well-advertised and packed with attendees often attracts serious buyers who are ready to make an offer. These buyers have taken time out of their day to attend the event and have shown genuine interest in the property. As such, they are more likely to move forward with making an offer or bidding at auction.
Understanding Your Target Audience: Identifying Potential Buyers and Sellers
Before you start planning your open house, it is important to have a clear understanding of who your target audience is. This means identifying potential buyers and sellers in the local real estate market. By understanding the needs, preferences, and behaviors of your target audience, you can tailor your open house to attract the right people and increase the chances of a successful sale.
Identify Demographics
The first step in understanding your target audience is to identify their demographics. This includes factors such as age, gender, income level, occupation, family status, and education level. By knowing these details about your potential buyers and sellers, you can better understand their lifestyle and what type of property they may be looking for.
For example, if you are selling a family home in a suburban Carolina Forest neighborhood in Myrtle Beach SC with good schools nearby, your target audience may be families with young children who have a higher income level. On the other hand, if you are selling a trendy condo in the city of Charleston, SC, your target audience may be young professionals with no children who value convenience and modern amenities.
Research Market Trends
In addition to demographics, it is also important to research current market trends to understand what types of properties are in demand. This can help you identify potential buyers or sellers who may be interested in attending an open house.
Preparing the Property: Tips for Staging and Presentation
When it comes to selling a property, first impressions are crucial. As such, preparing your property listing for an open house is one of the most important steps in the selling process. This section will provide tips and strategies for staging and presenting your property to attract potential buyers.
1. Declutter and Clean: The first step in preparing your property listing for an open house is to make sure the home is decluttered and every room is thoroughly cleaned. Clutter can make a space feel smaller and less inviting, while a clean home creates a positive impression on potential buyers.
2. Depersonalize: While family photos and personal mementos may hold sentimental value, they can be distracting for potential buyers who are trying to envision themselves living in the space. It is best to remove these items and create a neutral environment that allows buyers to imagine their own belongings in the home.
3. Highlight Key Features: Take some time to identify the unique features of the property and showcase them during the open house. This could be anything from high ceilings, hardwood floors, or a beautiful view. Make sure these features are well-lit and easily visible.
4. Consider Staging: If the home owners have already moved out of the property or if it is vacant, consider hiring professional stagers who can bring in furniture and decor that will enhance the look of each room. Staging helps potential buyers visualize how they can use each space effectively.
Marketing Strategies
In today's digital age, marketing strategies have evolved significantly with the rise of social media and other online platforms. When it comes to attracting potential buyers and sellers to your open house, it's important to utilize a multi-faceted approach that includes both traditional and modern methods.
One of the most effective ways to reach a large audience is through social media platforms such as Facebook, Instagram, and Twitter. These platforms offer a great opportunity to showcase your listings, engage with potential attendees, and spread the word about your open house. Eye-catching visuals, creative captions, and relevant hashtags can help you attract more attendees.
Another popular method for promoting an open house is through flyers. Despite being considered a more traditional approach, flyers can still be highly effective in reaching local audiences. Create visually appealing flyers with all the necessary details about your open house including date, time, location, and any unique features of the property. Distribute these flyers in high-traffic areas such as coffee shops, grocery stores, or community centers to attract potential buyers who may not be active on social media.
Incentives and Giveaways: Creative Ways to Attract More Interest
Incentives and giveaways are powerful tools that can help attract more interest to your open house. By offering something extra, you can entice potential buyers and sellers to attend, increasing the chances of a successful event. But with so many different incentives and giveaways to choose from, it can be overwhelming to figure out which ones will be most effective.
1. Offer a Raffle or Prize Drawing
One of the easiest ways to generate excitement for your open house is by offering a raffle or prize drawing. This could include an item such as a gift card, a home decor piece, or even a free consultation with a real estate agent. To enter the raffle, attendees must provide their contact information, allowing you to follow up with them after the event. Not only does this strategy incentivize attendance, but it also provides you with valuable leads for potential clients.
2. Provide Refreshments
Who doesn't love free food? Offering refreshments at your open house is a simple yet effective way to draw in more people. Consider providing light snacks like cookies or fruit along with coffee or water. You could also take it up a notch by partnering with a local bakery or caterer for some delicious treats that will make your open house stand out from others.
Day of the Open House: Managing the Event and Interacting with Attendees
The day of the open house is finally here! This is the time to showcase the property and interact with potential buyers and sellers. It's important to have a well-managed event and make sure you leave a positive impression on attendees.
Here are some tips on how to effectively manage your open house and interact with attendees:
1. Arrive early to set up: It's essential to arrive at least an hour before the open house starts to set up and ensure everything is in place. This includes preparing refreshments, arranging furniture, turning on lights, and making sure all marketing materials are easily accessible.
2. Greet attendees with a smile: The first impression is crucial, so make sure you greet everyone who walks through the door with a warm smile. A friendly attitude will help create a welcoming atmosphere that makes people feel comfortable.
3. Provide information about the property: As people arrive, offer them brochures or flyers that contain information about the property, such as its features, location, and price. This will give them something tangible to take away with them and also help answer any initial questions they may have.
4. Give a tour of the property: Once guests have had time to look around on their own, it's essential to provide them with a guided tour of the property. Point out unique features or recent upgrades while emphasizing how this home could be their dream home.
Success! Keep it Going
Once the open house is over, it's time to start thinking about the post-open house follow-up. This is a crucial step in the process, as it allows you to solidify connections with potential buyers and sellers and potentially turn them into clients.
Here are some ways on how to effectively follow up after an open house:
1. Send Out Thank You Emails: One of the most common and effective ways to follow up after an open house is by sending out thank you emails. This shows your appreciation for their attendance and gives you an opportunity to further connect with them. In your email, make sure to personalize the message by mentioning specific details from their visit, such as their interest in a certain feature of the property or any questions they had.
2. Follow Up with Personalized Phone Calls: Another way to follow up is through personalized phone calls. This may seem like a daunting task, but it can have a big impact on potential clients. It shows that you value their time and are genuinely interested in helping them find their dream home or sell their property. During the call, be sure to ask if they have any further questions or concerns and offer your assistance in any way possible.
3. Provide Additional Information: During the open house, you may have come across visitors who were interested in certain aspects of the property but needed to get all the information they needed at that time. Use this opportunity to provide additional information through emails or phone calls.